Our team of heating engineers in York offer reliable and prompt boiler installs, repairs and services.
Our Gas Safe registered heating engineers at Armstrong Plumbing & Heating are ready to help you. Please contact us by phone at 07834168464 or by filling out our contact form.

We have the expertise to service, repair, and install
We are Gas Safe Registered, as is required by law for any engineer providing gas services. We are pleased to have achieved the status of Gas Safe Engineers, which requires extensive training and experience, in addition to passing stringent examinations and checks. We strongly advise you to check an engineer's Gas Safe qualification before allowing them to work on your house; failing to do so may endanger you and your home.
We are confident in the quality of our service because we are attentive to our client's needs, prompt in responding to their inquiries, and committed to exceeding their expectations at every turn. Please see some of the testimonials on our reviews page to see what our prior clients have to say about the quality of our work and service.
Installation
We are able to perform boiler installations that are both effective and dependable all around York, and this includes some of the greatest boilers that are currently on the market. We install Viessmann, ATAG, and Ideal boilers, ensuring that our customers receive the best equipment at the best price. Furthermore, we are able to provide exclusive warranties, giving you complete peace of mind that you are covered.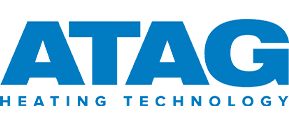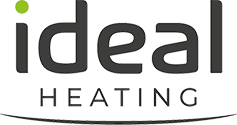 Servicing
Servicing is an important part of keeping a central heating system and gas appliances in good working order. In the same way that you wouldn't let your automobile go for years without a service, you shouldn't allow your gas appliances to suffer a costly breakdown before paying attention to them. During a boiler service, we will evaluate your appliances for any safety concerns as well as ensure that they are operating at peak efficiency.
Repair
When boilers or other gas appliances fail, you need an expert heating engineer who will respond quickly and provide dependable service. Anything else will exacerbate the situation. Fortunately, we recognise the need to offer an efficient boiler repair for your breakdown problem. Please call us at 07834168464 so that we may respond to your inquiry as quickly as possible and treat your breakdown in York with the attention it deserves.
What's best for your heating system?
When it comes to your heating system, making the right choices is crucial for efficiency and comfort. Here are five short answers to help you determine what's best for your heating system.
Regular Maintenance
The best thing you can do for your heating system is to schedule regular maintenance. A professional's annual checkup can detect and prevent problems, keeping everything operating smoothly.
Efficient Thermostat
To maximise heating cycles and reduce energy costs, get a programmable or smart thermostat. You can adjust the heating schedule to suit your requirements.
Appropriate Insulation
Proper Insulation: Ensure your home is well-insulated. A well-insulated home can drastically cut down on heat loss, improving the effectiveness and economy of your heating system.
Energy Source
Take into account the heating system's energy source. Alternative fuels, electricity, and natural gas all have advantages and disadvantages. Select the option that best fits your spending plan and environmental objectives.
Upgrade If Necessary
It might be time for an upgrade if your heating system is old and ineffective. In the long run, newer, more energy-efficient models can offer better performance and cost savings.
Heating Services FAQs
How frequently should my heating system's air filter be changed?
Depending on the type of filter, usage, and air quality, it is advised to replace the air filter every one to three months. Low indoor air quality and system efficiency can be caused by a clogged filter.
What temperature should I set my thermostat to in the winter?
While there are many variations in the ideal temperature, it is generally advised to keep it between 18 and 20 degrees while you are at home and awake. Energy can be saved by lowering it a few degrees while you're gone or sleeping.
Do all heating systems work with smart thermostats?
The majority of smart thermostats work with a variety of heating systems, including heat pumps, central air conditioning, and even some older models. Prior to purchase, it is imperative to verify compatibility with your particular system.
How can I increase my heating system's efficiency without having to replace it?
Make sure the insulation is adequate, close up any gaps or draughts, plan routine maintenance, and think about replacing the thermostat with a programmable one in order to increase efficiency. These actions can improve the functionality of your current system.
Contact our heating engineers in York today!
If you need a boiler installed, repaired or serviced, then give our team of heating engineers in York a call. You can call us on 07834 168464, email us at ben@armstrongplumbingandheating.co.uk or message us online via our contact form.