Boiler Installation York
Go no further than Armstrong Plumbing & Heating if you need a trustworthy and knowledgeable plumbing and heating company to install a new boiler in York. We take pride in providing our customers with the best boiler installation possible because of our many years of experience in the field.
Armstrong Plumbing & Heating's Boiler Installation Service in York
We understand that installing a boiler in your home is a significant decision. It not only gives your house a consistent stream of heat and hot water, but an energy-efficient boiler can also lower your energy costs. Our group of skilled engineers is committed to giving you a boiler installation service that satisfies the highest requirements for quality and safety.
The installation of various types of boilers, including gas, oil, combi, and LPG boilers, is a speciality of our knowledgeable staff. This is something that not all engineers offer. Also, we can offer you free, no-obligation quotes and advice on the finest boiler for your needs.
We at Armstrong Plumbing & Heating recognise the value of both quality and security. Because of this, we offer extended warranties of up to 12 years on our boiler installations. So, you may have peace of mind knowing that your boiler is fitted to the greatest standards and that it is safe and dependable.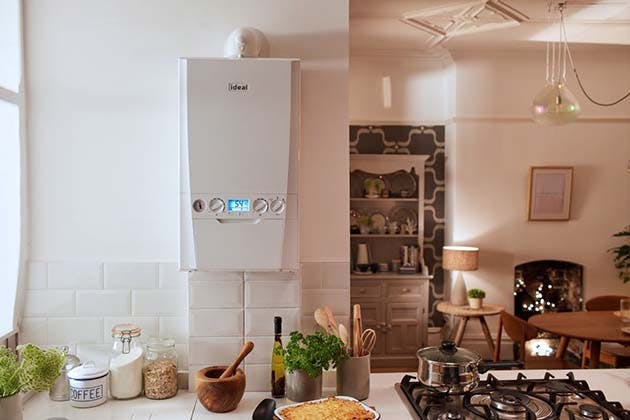 The different types of boiler
There are various types of boilers available, each of which uses a different fuel source to generate heat. Oil boilers, gas boilers and LPG (liquefied petroleum gas) boilers are the most common types. Here's an overview of each type:
Oil Boilers
Oil boilers, commonly known as oil-fired boilers, run on heating oil. These boilers use an oil combustion chamber to generate heat, which is then transmitted to the water or central heating system. Oil boilers are popular in locations where natural gas is limited. They are energy efficient and provide a consistent supply of heat. Oil boilers, on the other hand, necessitate an oil storage tank, frequent fuel delivery, and maintenance to ensure proper performance.
More:
Gas Boilers
Gas boilers, also known as natural gas boilers, use natural gas as its fuel source. Natural gas is supplied straight to the boiler and burned to generate heat. Due to the availability and low cost of natural gas in many places, gas boilers are efficient and commonly utilised. They deliver rapid and constant heat, making them ideal for a variety of applications such as central heating and hot water supply. To ensure safety and efficiency, gas boilers must be connected to the gas supply system and maintained on a regular basis.
LPG Boilers
LPG boilers get their energy from liquefied petroleum gas, a flammable hydrocarbon fuel. LPG is often utilised in places without access to the natural gas system and is kept in a tank on the premises. LPG boilers, like gas boilers, generate heat by burning the fuel. They are multifunctional and can be used for central heating, hot water delivery, and, in certain situations, cooking. LPG boilers necessitate correct storage and regular fuel tank restocking. When using LPG as a fuel source, safety considerations and maintenance are required.
It is critical to examine aspects like as fuel availability, cost, efficiency, and environmental impact while selecting a boiler type. In places with a gas supply system, natural gas boilers are frequently the most convenient and cost-effective solution. Oil boilers are appropriate for regions where gas is unavailable, but they necessitate additional infrastructure and continual fuel delivery. LPG boilers provide flexibility and can be used in places without a gas supply, but they must be stored and maintained properly.
To find the best type of boiler for your individual needs and circumstances, speak with our team of heating professionals and boiler installers and Armstrong Plumbing and Heating. They can evaluate issues like fuel availability, energy efficiency, installation requirements, and safety concerns to assist you in making an informed decision. Request a free, no obligation quote today a visit our reviews page to see what recent customers have to say about our boiler installations in York.
More:
- What Type of Boiler is the Most Energy-Efficient?
- What Boiler Brands do We Install?
- FAQ's on LPG Boiler Installation
Why choose Armstrong Plumbing & Heating?
At Armstrong Plumbing & Heating, you can have full peace of mind knowing we're both Gas Safe registered and OFTEC registered. These are the leading accreditation bodies responsible for natural gas, LPG and oil boilers. As such, we have demonstrated that we can safely carry out work on boilers to a high standard.
Also, it's important to mention that we are accredited with some of the leading boiler brands on the market, namely ATAG, Viessmann and Ideal. In order to achieve this, we have had to meet their standards and have received direct training and support from these manufacturers.
Also offering boiler servicing in York

Our boiler installation services go beyond simple setup. To keep your boiler operating effectively and safely throughout the year, we also provide continuous maintenance and servicing. It's recommended that you have your boiler serviced at least once a year and in some cases, this is a requirement for your boiler warranty and home insurance.
We are aware of how crucial it is to maintain your boiler's peak operation in order to make sure it is operating securely and effectively. We are dedicated to giving our customers the best boiler servicing and maintenance possible because of this.
Get a free quote from Armstrong Plumbing & Heating
So don't look any further than Armstrong Plumbing & Heating if you're looking for a trustworthy and knowledgeable plumbing and heating services provider in York. Call us at 07834 168464 right now for a free estimate on installing your boiler. We anticipate hearing from you.