Qualified Boiler Installation in York
Offering professional boiler installation services throughout York, Huntington and the surrounding areas.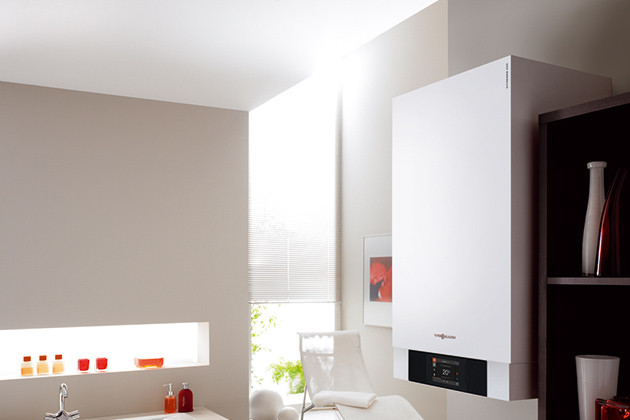 If you're looking for a new boiler, then look no further than Armstrong Plumbing & Heating, your friendly local heating company based in York.
We also offer a boiler replacement service in case your current boiler has broken down or it is no longer economical to have it repaired.
Whether you need a natural gas boiler, which is the most common type, or are living off the grid and need an oil or LPG boiler installed, we're ready and fully qualified to help.
For peace of mind, please note that all of our heating engineers in York are Gas Safe registered, fully qualified and highly experienced when it comes to installing a new boiler.
Based in York, we are happy to offer our boiler installation service throughout the surrounding areas including nearby York, Malton, Wetherby, Knaresborough, Leeds, Selby, Tadcaster and Easingwold.
Types of Boilers
Understanding the various boiler types can make a big impact if you're trying to find the most efficient way to heat and supply hot water to your home. Each type of boiler has distinct benefits and is appropriate for particular property types and needs.

Heat-Only Boilers
The most popular and effective method of providing homes with heat and hot water is without a doubt a heat-only boiler. These boilers, as their name implies, only heat water, which is then kept in two distinct tanks: one for cold water storage and the other for hot water storage. Heat-only boilers are the best option for larger families or homes with high hot water demands because of their capacity to handle larger amounts of water.

Combi Boilers
Combi boilers, sometimes referred to as combination boilers, are the boiler of choice for smaller homes or locations with insufficient space for a boiler installation. Combi boilers are more compact and less complicated to install than heat-only boilers because they do not include additional storage tanks. In addition to saving space, not having additional tanks also makes it unnecessary to store hot water separately. Hot water is delivered instantly by combi boilers, guaranteeing a steady supply without the need for preheating.

System Boilers
A system boiler is a great alternative if you're searching for a space-saving solution that will satisfy your home's hot water needs without the need for additional storage tanks. System boilers are perfect for homes with limited space because of their efficient and compact design. There is no need for additional storage tanks because these boilers heat water straight from the mains. This configuration keeps the installation straightforward and hassle-free while guaranteeing a steady supply of hot water.

Given the many options available, selecting the best boiler for your home can be difficult. Consult our knowledgeable heating professionals for guidance if you're unclear about which boiler will work best for your home. Our experts would be happy to help you make an informed choice that fits the heating needs of your house.

Signs which indicate you need a new boiler
There are many different reasons why you could need a new boiler. But these reasons might be quite difficult to identify by the untrained eye. Here are a few things that you can look out for to make sure that you know whether you need a new boiler installed in your home.
Unusual noises coming from your boiler
If you begin to hear some unusual noises coming from your boiler this may be an indicator that you need a new one. Over time, parts inside a boiler can wear out and although it is possible to get certain faulty parts replaced, it may be more beneficial in the long term to get a brand-new boiler replacement.
Always in need of repair
If you are having to repeatedly call a heating engineer to replace faulty parts of your boiler when you get it annually serviced, this might be a good point to decide to invest in a newer, more efficient boiler.
Older than 10–15 years
Similarly, if your boiler is nearing 10 years old, then this would be a good time to think about purchasing a new boiler that will save you money off your annual gas bill.
Leaks
If a boiler in your home is leaking then this is a major red flag that you should address instantly. Not only due to the leakage damaging your walls and floors, but also because this could develop into an extremely dangerous carbon dioxide leak. If your boiler is leaking at all then it is imperative that you get in touch with a Gas Safe Registered heating engineer like one of our staff at Armstrong Plumbing & Heating as soon as possible.
High-quality boiler installation York & Leeds
By using quality boiler manufactured by reliable brands, here at Armstrong Plumbing & Heating, we are able to ensure that our customers receive a new boiler of the highest quality. Among the brands we use include ATAG, Viessmann and Ideal. As we have worked extensively with these brands of boilers, we are able to offer our customers with an extended warranty of up to 10 years on new boilers we install. For more information on boilers we recommend or the warranties we can offer you, please get in touch with us today.
Gas Safe Heating Engineers in York
In addition to this, each of our heating engineers in York is Gas Safe registered, which indicates that they have successfully completed all of the necessary training and certifications to properly carry out any boiler services. Always choosing qualified gas safe professionals is the best method to guarantee the security of your home. Do you have a Boiler emergency? Do you require boiler repair or a new boiler installation? Please fill out our online contact form.


Contact us for a new boiler installation in York, Leeds, and the surrounding areas
If you're looking to have a new boiler installed or replaced in your property then please get in touch with us today. You're more than welcome to either give us a call on 07834 168464 or you can send us a message using our website's contact form. We'll be more than happy to answer all of your questions and provide you with our free, friendly and professional advice.
Instant boiler estimate
If you would like to get an idea of how much a new boiler installation or boiler replacement would cost, then please use our easy-to-use tool below. Just answer a few questions and we will provide you with an estimate on a new boiler: