Plumbing services based in York
Covering Malton, Wetherby, Knaresborough, Selby, Tadcaster and Easingwould
Our comprehensive plumbing service
At Armstrong Plumbing and Heating, we offer a comprehensive range of plumbing services so that when you need a qualified and experienced local plumber, we're here to help. No job is too big or too small, so please do not hesitate to get in touch with any of your plumbing requirements. We can cover everything from minor plumbing repair to full plumbing installations.
We also offer the design and installation of bathrooms. We can tailor our service to suit your budget, ideas and requirements, so get in touch today and we'll demonstrate how we can be of service.
Based in York, we provide these services to our customers throughout Tadcaster, Wetherby, Malton, Knaresborough, Selby and Easingwould. If you are in this local area and need a qualified and reliable plumbers, please give us a call on 07834 168464 or 01904 373075.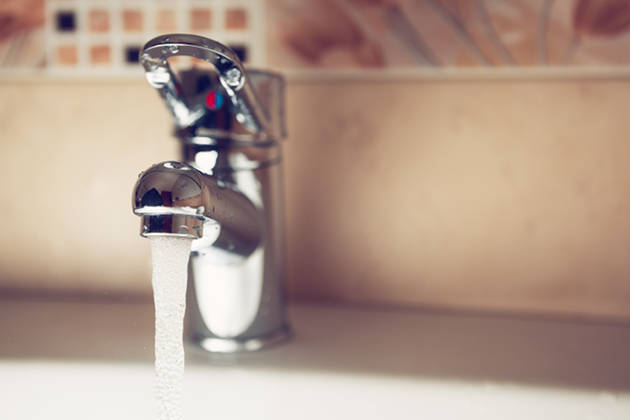 Blocked Drains
If you ever have to deal with a blocked drain it is likely that you have a blockage that might be tricky to fix. Thankfully, our plumbers at Armstrong Plumbing & Heating are highly skilled in clearing blocked drains.
Although there are many internet sources that explain how to deal with blocked drains, if the blockage is serious, we advise our customers to give our specialists a call before attempting to unblock the system yourself. This is due to the risk of worsening the blockage with simple, DIY unblocking methods that may not be professionally approved.

A blocked drain can prove to be quite a large problem if you either do not have the correct equipment or do not know how to fix it. Our highly-skilled and experienced plumbers based in York can be on hand to unblock any internal drain. We are only a phone call away, so be sure to give us a ring on 07834 168464 or 01904 373075 if you require our drain unblocking services.
Leaking Pipes
Water leaks can cause serious damage to a property once they start, and they can end up becoming very expensive to repair if left untreated. That is why at Armstrong Plumbing & Heating, we advise all of our customers to get in touch with our specialists at the earliest time possible after learning that you have a leak in the plumbing system of your home.
This may be detectable by hearing a consistent dripping sound, water damage to the paintwork of walls or ceilings, or simply by noticing your meter going up even when nothing is even turned on. We suggest that you call one of our experienced plumbers on 07834 168464 or 01904 373075 when you first spot a leaking pipe so you can get it repaired by one of our plumbers as soon as possible.
Bathroom installations
Our bathrooms are an integral part of every home: it's where you start and end each day! Having a brand new bathroom installed in your home can add the quality of experience you're looking for with your bathroom. If you'd like to find out how we can help with your bathroom needs and demands, then look no further. At Armstrong Plumbing & Heating, we will help with the design of your new bathroom to all the plumbing features and can even supply all the materials necessary. Get in touch with us today to find out more about our bathroom installation service.
Why you should us Armstrong Plumbing and Heating for your plumbing needs
We believe we make an excellent choice for all of your plumbing needs because our plumbers are fully qualified and experienced. We ensure that for each and every project we carry out, that the highest standards of customer service and workmanship are upheld. Furthermore, all work we carry out is covered by our public liability insurance, giving you full peace of mind that you are in safe hands.
Contact us today to fulfil your plumbing requirements
If you are looking for a local plumber that is experienced, qualified and reliable, please do not hesitate to get in touch with Armstrong Plumbing and Heating. To contact us, please give us a call on 07834 168464 or 01904 373075 or send us a message using our contact form. We'll be able to answer any questions you might have for us, as well arrange a free estimate if you so wish.
If you're based in York, Tadcaster, Wetherby, Malton, Knaresborough, Selby, Easingwould or any of the surrounding towns and villages, we'd be more than happy to help with your plumbing needs.