Annual Boiler servicing York & Leeds
Covering York the surrounding areas, including Tadcaster, Leeds and Wetherby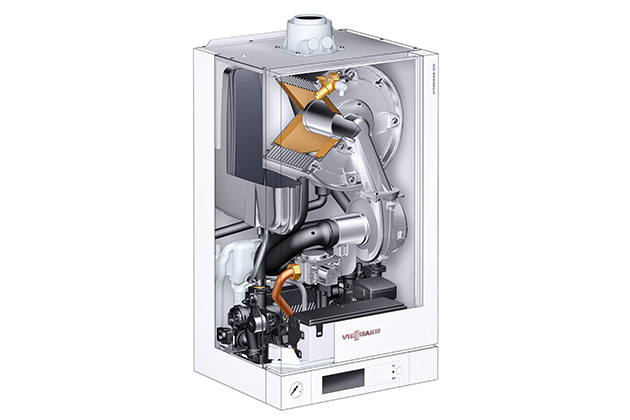 If you're looking to have your boiler serviced by a highly experienced Gas Safe registered engineer, then look no further than Armstrong Plumbing and Heating.
Based in York, we are happy to offer boiler servicing throughout the surrounding area, including York, Malton, Wetherby, Knaresborough, Leeds, Selby, Tadcaster and Easingwold.
Why a boiler service is so important
A boiler service done on an annual basis is the best way to determine that your boiler is in a safe condition and working efficiently.
We check and inspect for a number of faults that would impact your boiler and make it either unsafe or inefficient. This is very important because an unsafe boiler can cause a number of consequences, including carbon monoxide poisoning, as well as explosions and fires caused by leaks.
The efficiency of the boiler itself is also important because the less efficient a boiler is, the more energy it uses to provide heat to your property and the higher your energy bills will be. It also impacts the life expectancy of the boiler as it is overworked.
Many boiler warranties are only valid if a boiler service is carried out on a yearly basis. If you have a boiler warranty, please check the terms to see if this is the case.
Because of these reasons, we highly recommend having your boiler serviced on an annual basis, as would the vast majority of people within the industry and safety experts.
(More: The Benefits of Boiler Servicing)
Signs you need more Boiler Repair
During an annual Boiler service, our heating engineers start by examining your boiler and identifying possible damage. There are times that, in order to guarantee our customer's safety, we recommend further boiler repairs. If you're not sure if your boiler requires repair, here are some indicators:
Boiler Leaks
The presence of water leaks in the area surrounding your boiler is a big cause for concern since it may indicate the presence of a carbon monoxide leak, which is hazardous to your health. Call a gas Safe registered heating professional as soon as possible if you discover any leaks in the area surrounding your boiler.
Unusual smell coming from your boiler
If your boiler releases any strange metallic odours, this is a significant indication that it needs to be repaired. That could be a sign that one of the components found inside the boiler has been damaged and needs to be replaced. If this is your situation, please submit the information requested on our contact form to request boiler repair services in York and the surrounding areas.
Constant boiler breakdowns
If your boiler keeps letting you down when it comes to heating your home, it is time to call in a professional repair service. When deciding between having your boiler repaired or replaced, our heating engineers in York are ready to assist you and provide you with expert guidance.
Boiler Servicing: Gas Safe Heating Engineers in York
Having your boiler serviced once per year is the most effective way to guarantee the safety of your home and family. However, not everyone can proceed with this safety assessment. Only Gas Safe Heating engineers should be carrying out the type of work requested. At Armstrong Plumbing & Heating, we are fortunate to have heating engineers in York who are all registered with Gas Safe and have received extensive training in order to provide quality and risk-free boiler servicing to customers in York, Leeds, and the rest of the areas inside the surrounding areas.
(More: Boiler Maintenance Tips)
Book a boiler service with us today
If you're looking to book a boiler service with us, or would like to ask us a few questions before doing so, please do not hesitate to get in touch with us today. You can contact us by giving us a call on 07834 168464 or 01904 373075 or by sending us a message using the contact form found on our website.
We are happy to offer boiler servicing throughout the surrounding areas, including York, Malton, Wetherby, Knaresborough, Leeds, Selby, Tadcaster and Easingwold. Thank you, and we look forward to hearing from you.