Professional Plumbing York
Having access to dependable plumbing services is really necessary if you are experiencing any kind of plumbing problem, whether it be a dripping tap, a clogged drain or something more serious.
Our plumbers in York are here to help, simply get in touch by calling us on 07834 168464 or 01904 373075 and we'll be happy to help.
Our Plumbing Services in York
Blocked Drains
A clogged drain is a regular source of frustration for many people. To remove the clog, you might attempt to use either a plunger or a drain snake. When possible, steer clear of applying harsh chemicals because they might corrode pipes.

Leaky Taps
A leaky tap not only wastes water but also drives up the cost of your monthly water bill. In most cases, the problem is caused by a worn-out washer or O-ring. In many cases, the problem can be fixed by simply exchanging these components.

It is highly recommended that you get the advice of a qualified plumber before installing anything in your bathroom, including new fixtures or taps. They are able to guarantee that the installation was done correctly and prevent leaks as well as other problems.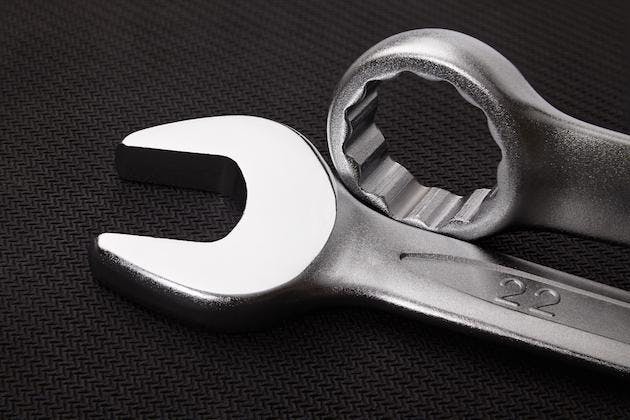 4 Signs You Need Plumbing Services
Here are four signs that indicate you need plumbing services:
Persistent Leaks
If you have ongoing water leaks or dripping faucets, it's a clear sign that you need plumbing assistance to prevent water waste and potential damage.
Low Water Pressure
Reduced water pressure in your taps or showers can indicate underlying plumbing issues that need professional attention to restore proper flow.
Slow Drains
If your sinks, tubs, or toilets are draining slowly or frequently getting clogged, it's time to call a plumber to address potential blockages in your pipes.
Unusual Sounds or Odors
Strange noises, like gurgling or banging, and foul odours from your plumbing fixtures may suggest hidden problems within your plumbing system that require immediate inspection and repair.
Why Choose Us for Plumbing Services in York?
Highly Experienced
The proficient and knowledgeable plumbers on our staff are capable of handling a variety of plumbing problems with accuracy and efficiency.
Dependability
We place a high value on dependability and timeliness, making sure that we show up on schedule and finish the job to your satisfaction.
Customer Satisfaction
We guarantee a positive experience from beginning to end by prioritising your needs and concerns as part of our commitment to providing outstanding customer service. Do not just take our word for it, head over to our reviews page to read through the reviews they have left for us.
Attention To Detail
Our commitment lies in providing outstanding services for each and every project we work on. Our plumbers take great care to ensure that every task is completed to the highest standards by paying close attention to detail. You can count on excellent quality and long-lasting results whether it's a minor fix or a major bathroom installation.
Public Liability
We value your peace of mind. We have public liability insurance that covers all of the jobs we do because of this. This insurance gives our clients and our business an extra degree of security, allowing you to feel secure knowing that you are working with experts who place a high priority on responsibility and safety.

How can I prevent frozen pipes during the winter?
To prevent frozen pipes, insulate them and keep your home adequately heated. Allow faucets to drip slightly to keep water flowing.
What should I do in a plumbing emergency?
In a plumbing emergency, turn off the water supply and contact a professional plumber immediately.
How often should I schedule plumbing maintenance?
It's a good idea to schedule annual plumbing maintenance to catch and address minor issues before they become major problems.
Can I use chemical drain cleaners?
It's best to avoid chemical drain cleaners, as they can damage your pipes over time. Opt for mechanical methods like plungers or drain snakes.
How do I know if I have a hidden water leak?
Signs of a hidden water leak include a sudden increase in your water bill, water stains on walls or ceilings, and the sound of running water when no taps are on.
Is it possible to upgrade my plumbing system for better water efficiency?
Yes, you can upgrade your plumbing fixtures and appliances to more water-efficient models to save on water and reduce your environmental impact.
How can I get in touch with you?
For plumbing York, call our highly reliable and experienced plumbers on 07834 168464 or 01904 373075. You can also send us a message using our contact form and we'll get back to you as soon as we can.