Depending on your circumstances, there may be instances where buying a new boiler seems like the most obvious thing to do. Moving into a new home may encourage you to invest in a new unit and heating system, for example, whilst modifying a property may also raise the prospect of buying an upgraded, A-rated boiler. Before you complete such a purchase, however, there are few considerations that we'd urge you to keep in mind.
What you need to consider before getting a new boiler installed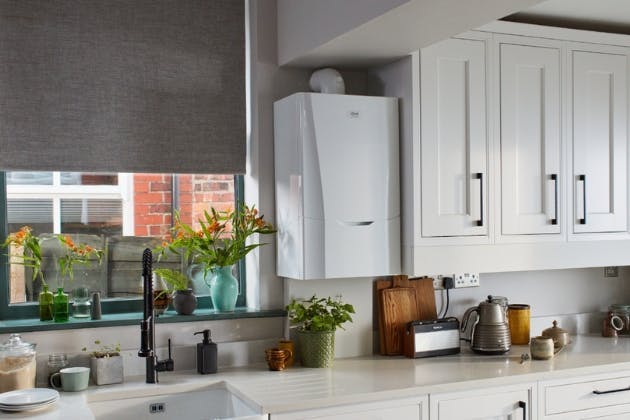 Do you really need a new boiler?
The first question to ponder is whether you genuinely need a new boiler. If you're dealing with an ageing boiler that frequently breaks down, it's a no-brainer to opt for a replacement. Modern, A-rated boilers are up to 20% more efficient than their older counterparts. Repairing a seriously faulty system may seem like a quick fix, but it often proves to be a costly endeavour. On the other hand, if your existing boiler is in good working order and offers respectable efficiency, there might be no rush to replace it.
The type of boiler
If you decide to move forward with a new boiler, the next step is selecting the right type of unit and heating system. The modern market offers a wide array of options to suit different needs. Here are the 3 main types of boilers available:
- A popular choice is the combi-boiler, known for its efficiency and compact design, eliminating the need for additional water cylinders and tanks.
- Conventional boilers come with a large water cylinder and two additional tanks, making them suitable for properties with a high demand for hot water.
- System boilers, requiring only a single storage cylinder, are ideal if your property already has such a system in place.
Size of boiler
Boilers come in various shapes and sizes, and each type serves a different purpose. When selecting a boiler for your home, consider factors such as insulation, demand, and property size. Additionally, identify the optimal location for your boiler. An increasing number of homeowners are choosing to install boilers in the kitchen or bathroom, where they can be wall-mounted and discreetly tucked away.
Budget
Determine how much you are willing to spend on the boiler installation. Different types and brands of boilers come with varying price tags, and you should budget not only for the purchase of the boiler but also for installation and any necessary upgrades to your heating system.
Energy Efficiency
Consider the energy efficiency of the boiler. Look for boilers with high-efficiency ratings, as this can result in significant long-term energy savings. The higher the efficiency, the less energy it will consume to heat your home.
Fuel Type
Decide on the type of fuel you want your boiler to use. Common options include natural gas, oil, propane, or electric. Your choice may depend on the availability of fuel sources in your area and your preferences.
Get in touch with us
Once you've decided to press ahead with your installation, the next step is to identify a local and accredited engineer to manage this process. If you live in York and the surrounding areas, Armstrong Plumbing and Heating may offer the ideal solution.
We're both Gas Safe and OFTEC registered, for example, which means that we're fully equipped and insured to install gas-powered and oil boilers. Our Gas Safe accreditation has also been extended to include LPG work, so we really are capable of managing your boiler installation.
To discuss this further, give us a call on 07834 168464 or 01904 373075 or email us directly at ben@armstrongplumbingandheating.co.uk