Picture the scene; your boiler has recently begun to demonstrate some strange traits, either in the form of strange noises, odd smells or intermittent shut downs that occur when you're in the middle of a hot shower! How do you respond to this? In truth, you have two main choices, as you can either look to have your boiler repaired by an accredited engineer or install a replacement unit in your home. This can be a difficult choice, and one that you should not necessarily look to make alone.
Contact Armstrong Plumbing and Heating if you live in York, Huntington, or the nearby region and are still uncertain about whether to repair or replace your boiler. Our professionals are there to help you during the procedure. Email us at ben@armstrongplumbingandheating.co.uk or call us at 07834 168464 or 01904 373075.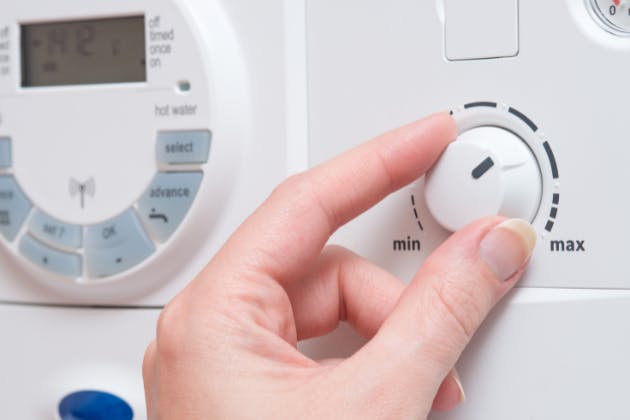 Tips to Make the Right Decision
Here are some tips to help make an informed decision:

Make Safety a Key Consideration
There are many factors to consider when deciding whether to repair or replace your boiler, but the single most important should always be the safety of those who reside in your home. So, in instances where the pressure in your boiler is noticeably high or the unit continue to switch off randomly without heating your water, your heating system may be experiencing serious faults that could place your household in jeopardy. The last thing that you want is for your boiler to become a safety hazard, and in this instance it's important to seek out the opinion of an accredited heating engineer and consider replacing your existing heating system.
The Cost-effectiveness of Repairs
Now, we all know that buying and installing a new boiler can cost up to £3,000, and it's only natural that you may look to save cash by repairing your existing unit instead. This can represent a huge false economy, however, especially if you own an older or conventional heating system that meets a high demand for hot water. In this case, sourcing replacement parts can be difficult and costly, meaning that it may not be the most cost-effective option at all. Not only this, but the costs associated with frequent repairs can quickly mount, and you should factor this in when making your decision.
Reduce your Energy Bills with a New Boiler
On a similar note, you'll need to consider any potential energy bill savings that you may be able to achieve by installing a new, A-rated boiler unit. In general, such units are thought to be more than 20% more efficient than older boilers, whilst this can translate into annual energy bill savings of more than £300 in the best-case scenario. So, be sure to analyse potential energy savings before making a decision, as this can help you to make a more informed and rewarding choice.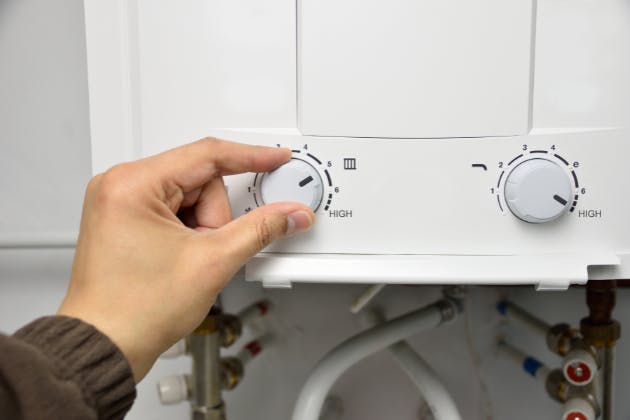 Signs It's Time to Decide if you will Repair or Replace your Boiler?
Before making a decision, let's delve into some telltale signs that your boiler might be giving you.
Frequent Breakdowns
Is your boiler starting to show up on your repairman's schedule frequently? Regular failures can be annoying and expensive. It may be a warning that your boiler is nearing the end of its useful life if the repairs keep stacking up.
Age Matters
Think about how old your boiler is. It could be time to consider an upgrade if it is past its prime and is close to the 15-year milestone. Newer models are frequently more dependable and energy-efficient.
Increasing Energy Bills
Despite your best attempts to conserve energy, are your energy bills rising? An old boiler may become less effective, driving up your costs. Long-term savings can be achieved by purchasing a new, energy-efficient model.
Unusual Sounds and Odd Smells
Although boilers aren't the quietest of equipment, if you hear unusual pounding, clanging, or hissing, it may indicate more significant problems. Odd scents may sometimes be a sign of possible danger.
Uneven Heating
Do certain rooms feel warm while others do not? Uneven heating may be a sign that your boiler isn't dispersing heat properly, which can be uncomfortable and wasteful of electricity.
Benefits of Repairing or Replacing your Boiler
Repairing your boiler can provide immediate relief by resolving current issues and restoring functionality at a lower upfront cost; however, replacing it offers long-term benefits such as increased energy efficiency, improved reliability with a warranty, and access to modern features that improve overall heating performance, ensuring a more comfortable and cost-effective heating experience in your home.
Check also: "What Type of Boiler is the Most Energy Efficient?".

Whether you Repair or Replace your Boiler, Consider the Team at Armstrong Plumbing & Heating
Whether you choose to repair or replace your boiler, you'll need to identify a plumbing and heating brand that you can trust. If you reside in York and the surrounding areas, the team at Armstrong Plumbing & Heating may be best-placed to help you meet your needs. After all, we're both Gas Safe and OFTEC registered, meaning that we're capable of dealing with both gas and oil-based boilers. Our Gas Safe registration has also been extended to cover LPG work, so if you'd like to learn more why not give us a call on 07834 168464 or 01904 373075. You can also email us at ben@armstrongplumbingandheating.co.uk and submit your request in writing.