Did you know you could save money by having your boiler serviced?
If you've ever invested more than £2,000 on installing a new boiler, you'll understand the importance of keeping your home appliances well maintained.
The majority of manufacturers of boilers offer some warranty or guarantee with the purchase of a new boiler. These guarantees provide you with peace of mind and ensure that you will have an operational boiler for a specified amount of time. However, some manufacturers take it a step further and provide extended warranties, which provide you with additional protection.
For example, Ideal offers a variety of high-quality boilers that come with warranties that can last as long as twelve years. These warranties offer extensive coverage for your boiler, relieving you of the burden of worrying about the high costs of repairs or replacements in the future. Visit our Ideal page to find out more information about Ideal's warranties.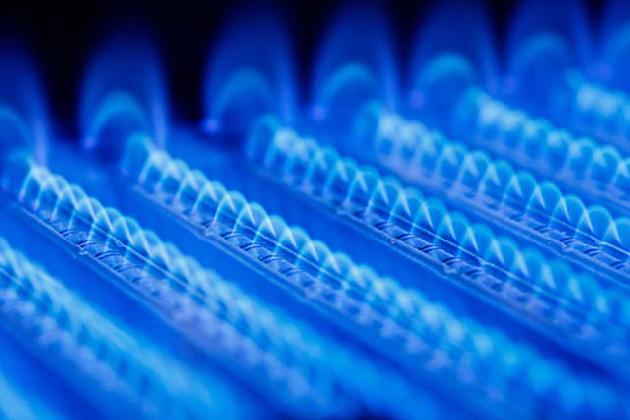 At Armstrong Plumbing & Heating, our heating engineers are gas safe registered and offer boiler servicing in York and the surrounding areas. Here are the benefits of having your boiler serviced annually:
Respect the Terms of your Warranty
When you purchase a new boiler, it comes with a guarantee, while premium models offer extended warranties. However, these warranties typically require that you have an annual boiler service performed in order to keep the boiler operating at its peak capacity and to prevent the danger of long-term damage. If you don't get your boiler serviced on an annual basis, the guarantee can be voided, and the manufacturer might refuse to pay for any future repairs.
Maintenance on your boiler also provides a great opportunity to check that both it and your heating system are in compliance with any applicable legislation or standards. As a result of our engineers being Gas Safe and OFTEC registered, we are able to guarantee that we adhere to all of the industry's laws and provide the highest possible level of service.
Optimise your Boiler's Efficiency
Suppose strange noises are coming from your boiler, and it is not heating the water to the appropriate temperature. In that case, the problem may be caused by obstructions or accumulated sludge in the heating system. These can, over time, cause your boiler's efficiency to drop dramatically, as well as increase its consumption of energy and result in higher costs.
To help you save money in the long run and increase the performance of your boiler, our heating engineer in York will perform power flushes and other easy repairs during your yearly service. A heating system that has been power flushed will have its sludge, debris, and rust removed. This will prevent future problems that could lead to costly repairs. In addition, our specialists will identify any additional problems that may have an effect on the efficiency of your boiler and will provide recommendations for any necessary maintenance or repairs.
(More: What type of boiler is the Most Efficient?)
Reduce the Risk of Carbon Monoxide Poisoning
When dealing with your boiler and heating system, you should make sure that safety is your number one concern at all times. Carbon monoxide poisoning is potentially lethal and can be brought on by broken boilers or plumbing that has a leak. Therefore, having your boiler serviced once a year is important to guarantee that it is operating safely at all times and to reduce the risk of carbon monoxide poisoning.
During the annual service your boiler receives from our heating engineer in York, its components are inspected, and any problems that can cause carbon monoxide leaks are located and repaired. In addition to this, they will inspect your flue, ventilation, and combustion systems to ensure that they are operating appropriately and in accordance with industry standards. Our technicians are also outfitted with the most up-to-date testing equipment, which allows them to monitor the levels of carbon monoxide inside your home. This gives you the peace of mind that your boiler is running in a safe manner.
Improve the Lifespan of your Boiler
Regular maintenance on both the boiler and the heating system can help extend the lifespan of both. Our engineers will find and solve any minor faults that have the potential to become severe in the future during the annual service that they do. By addressing these concerns in advance, you may extend the life of your boiler and reduce the likelihood that it will require expensive repairs or replacement.
Regular maintenance on your boiler can also assist in locating problems that may exist in other heating systems components, such as radiators, pipes, and valves. If these problems are fixed during your annual boiler service, it will increase the components' lifespan and decrease the likelihood that they will require more repairs in the future.
(More: Boiler Maintenance Tips)
Why Trust Armstrong Plumbing & Heating to Service Your Boiler?
At Armstrong Plumbing & Heating, we understand the importance of annual boiler servicing and the benefits it offers. Our team of Gas Safe and OFTEC-registered engineers are qualified to work on different types of boilers and heating systems, including LPG work. Our engineers receive ongoing training to ensure we stay up-to-date with the latest technology, regulations, and industry standards.
(More: Why Hire a Gas Safe Registered Engineer?)
We also understand that customer satisfaction is essential, and our team goes above and beyond to deliver exceptional customer service. Our team takes the time to understand your needs, providing tailored solutions to meet your requirements.
Get in Touch!
At Armstrong Plumbing & Heating, we offer a range of services to meet your heating and plumbing needs. Our heating engineer in York is Gas Safe and OFTEC-registered, meaning he is qualified to work on different types of boilers and heating systems, including Oil and LPG work. We also provide boiler repairs, installations, and general plumbing services, ensuring that all your needs are met.

To book an appointment with us or for more information on our services, call us today on 07834 168464 or 01904 373075. You can also email us at ben@armstrongplumbingandheating.co.uk. Don't forget to visit our website to learn more about our services and check out our reviews and gallery pages. Our team is always ready to assist you with your plumbing and heating needs.